Live trial class with MCC Coach Fernando Hettiyadura
Globally Accredited Professional Qualification
Child/Adolescent Development and Parenting Coach Certification
First-ever ICF Accredited Child/Adolescent Development and Parenting Coaching Certification in the world!
ICF Level One Certification Encompassing ACC Credential
Become a globally recognized Child/Adolescent Development and Parenting Coach to Transform Parenting Paradigms and Holistic Child Development and, Shape the Future of the Education System.
Reserve your place for our exclusive instructor-led virtual live classes.
Delivered on a recurring basis, this program caters to professionals with demanding schedules.
Start your coach training today!
Register for a Upcoming Live Trial Class
If you are ready to commence this emotionally rewarding journey, secure your seat for the next ICF-Accredited Professional Coaching Mastery Certification encompassing Child/Adolescent Development and Parenting commencing on the 15th of June now, as only a few seats are available.
Do you feel a profound calling to shape the future of the next generation? 
Is your passion aligned with empowering the lives of children and parents and, creating harmony within families? 
Are you eager to explore a distinctive profession that not only benefits clients but also brings you personal fulfillment and financial independence?
Then, the world's first-ever ICF Accredited Professional Coaching Mastery Certification encompassing Child/Adolescent Development and Parenting will certainly boost your professional reputation, enabling you to thrive in the industry.
Dive into a profession that offers financial independence and immense emotional rewards. Many who have walked this path with us have found it to be their life's purpose, enabling them to create ripples of positivity in generations to come.
Child and Adolescent Development Coaching, while relatively new to many, is rapidly gaining traction due to the increasing demand. Given that parenting is among the most demanding roles we embrace in our lifetimes, a majority of parents grapple with this role, often due to insufficient parenting knowledge, skills, awareness, and backup. Nurturing a child isn't a one-size-fits-all approach; it calls for a tailored strategy that deeply understands the child's individual needs and developmental phases within their unique ecosystem.
As a specialized child-adolescent development and parenting coach, you are a pivotal agent in fostering empowered, harmonious familial and educational environments. You are in a unique position to holistically reshape the child-parent dynamic, setting in motion a chain of positive shifts that will resonate through future generations. This vocation equips you to guide parents away from deep-seated generational parenting patterns and habits, enabling them to craft a distinct parenting blueprint that aligns perfectly with their child's and the family's needs as a whole.
Yet, it's crucial to understand that coaching children differs from adults. Engaging with the evolving minds of children and adolescents demands a profound depth of specialized coaching education, skills, and expertise.
This qualification includes an intensive professional development track, fully accredited by the International Coaching Federation, ICF – the Golden Standard for Coaching Excellence, guiding you to the Master Certified Senior Practitioner Level.
Become an internationally accredited Child/Adolescent Development and Parenting Coach. 
Gain the practical mastery of Child/Adolescent Development and Parenting on an intensive path and become a Certified Coach within two to six months.

Gain international Professional Recognition as an Associate Certified Coach (ACC) Credential, enabling you to confidently and credibly step into a pivotal role in promoting positive parenting and youth development practices.
The live component of this instructor-led ICF Level One Certification spans through 8 weeks of virtual, highly engaging live Zoom classes, fostering collaboration with global professionals in real-time. We assure you that you will start experiencing hands-on coaching from the first hour of the live classes, inviting you to a truly collaborative practical experience.
With or without prior knowledge in Developmental Psychology or Child Behavior Studies, you are welcome to the program; a passion for child and adolescent development will enable you to thrive. We're here to guide you through every step of mastering Child and Adolescent Development and Parenting practices.
If you're new to this domain, rest assured. Our Global Professional Network of seasoned professionals is ready to welcome and support you through your journey.
Your success is our priority. Thus, we incorporate a comprehensive marketing and business development strategy free of charge, enabling you to create a thriving practice.
PROGRAM DETAILS AT A GLANCE:
Designation: Practitioner in Child/Adolescent Development and Parenting
Certification: Professional Coaching Mastery Certification encompassing Child/Adolescent Development and Parenting
Commences: You can start your coach training anytime from January 20, 2024, and onwards, or strategize to begin it on a specific date as classes run on a recurring basis.
Virtual Class Structure: Twice-a-month three-hour live classes.
Real-world Coaching Practicum: You will be delivering coaching with the assistance of Ignite comprehensively A to Z through a step-by-step process to real-world clients.
Recognition: Fully Accredited by the International Coaching Federation
Designation Level: ICF Level One Education for Associate Certified Coach Credential
Prerequisites: A passion for nurturing child and adolescent development, guiding effective parenting strategies, and proficiency in the English Language required.

Is your heart aligned with this extraordinary profession?
This Level One program is crafted for those new to coaching (and for seasoned coaches, our ICF Level Two Certification at PCC Credential Level awaits).
Passionate Novices: Aspiring coaches intending to establish a lucrative income with a purpose-driven career developing young minds.
Visionary Mentors: Experienced Coaches seeking an inspired- professional advancement through the next echelon of expertise and coaching specialization on Child Development, Parenting, and education. 
Industry Experts: Child, adolescent, and parenting development professionals aiming to merge with the ICF Coaching Arcana. (Educators, social workers, and infant/ childcare and parenting well-being providers, etc.)
Guardians: (Parents, Grandparents, Foster care parents, etc.)
WE ARE IGNITE GLOBAL 360​
Your one-stop-service for ICF-accredited Coach Education and Coach Specific Professional Development
Ignite Global is a global coach-specific education provider operating in five continents and is fully accredited by the ICF. We provide comprehensive coaching education globally, both in-person and virtually; our clients range from Fortune 500 Companies, Royals, celebrities, leaders, educators, and professionals to students.
Ignite Global offers top-tier Professional Coaching and Leadership Development solutions and is committed to holistic development, aiming to create lasting and sustainable transformation for both individuals and organizations.
Our services include ICF-accredited Coaching Certifications for Coaching Individuals, Groups and Teams, and Child/Adolescent Development and Parenting, Healing and Expansion of Consciousness, Creating Coaching Culture for organizational success, addressing specific developmental needs, and crafting tailor-made Leadership Solutions.
MAKE AN INFORMED DECISION AND GET TO KNOW MORE
The CADP program truly helped me realize that I have the potential to coach and make a difference. It equipped me with the tools to connect with people, actively listen, and empower clients to unlock their full potential. Acquiring such a powerful skill is truly transformative! This journey is ideal for someone who believes that children are capable of being their own leaders and change-makers and wants the skills to enable this to happen. My journey began when I realized that my corporate career wasn't fulfilling enough. I yearned to make a difference in people's lives and have a meaningful impact. Looking around, I noticed many families and children struggling with the changes that life throws at them. I discovered that I could make the most significant impact by coaching children/adolescents and their parents. Ignite Global exceeded all expectations and checked all the boxes. There was a good balance of theory and practical aspects, and it was ICF accredited, which is very important! Lux is the best trainer I could have asked for. We had an immediate connection, and I felt I could approach her with any questions or concerns I may have had. She consistently gave 110% in classes and made a conscious effort to include everyone's opinions and thoughts.
As a teacher, I had been searching for an alternative career path for a while. Then, one day on Facebook, I stumbled upon an advertisement for the Child/Adolescent Development and Parenting Coach course. That was my "aha" moment, the realization that my dream of finding plan B had come true, and my future looks bright! Under Lux's guidance, this course ignited a desire within me to seek more from life and make a greater impact on younger generations. Supporting children and adolescents in discovering their limits and passions has always been my goal. The course organized by Ignite Global opened my eyes to the importance of understanding not only my own childhood but also that of our children and ourselves as grown-ups. Lux, thank you for transferring your passion into my heart. I appreciate your role in helping me develop and grow as a passionate educator and coach!
A decade ago, I embraced motherhood for the first time, and it has since become my life's compass. Parenthood, to me, represents an opportunity to shape a better future and create the positive change we aspire to see—a form of sacred spiritual activism. When I discovered the ICF-certified course offered by Ignite Global, I was thrilled. Although I had been familiar with ICF for many years, this was the first time I encountered a program tailored to this specific niche. The prospect of taking my passion to the next level by working with parents and children excited me. Lux, our trainer, proved to be the most thoughtful, empathetic, and compassionate guide, making our sessions thoroughly enjoyable. This training program is suitable for anyone aspiring to use coaching techniques to make a positive difference in the lives of children, adolescents, or parents, contributing to a better future for everyone.
Meet Your Lead Facilitator
Lux Hettiyadura, PCC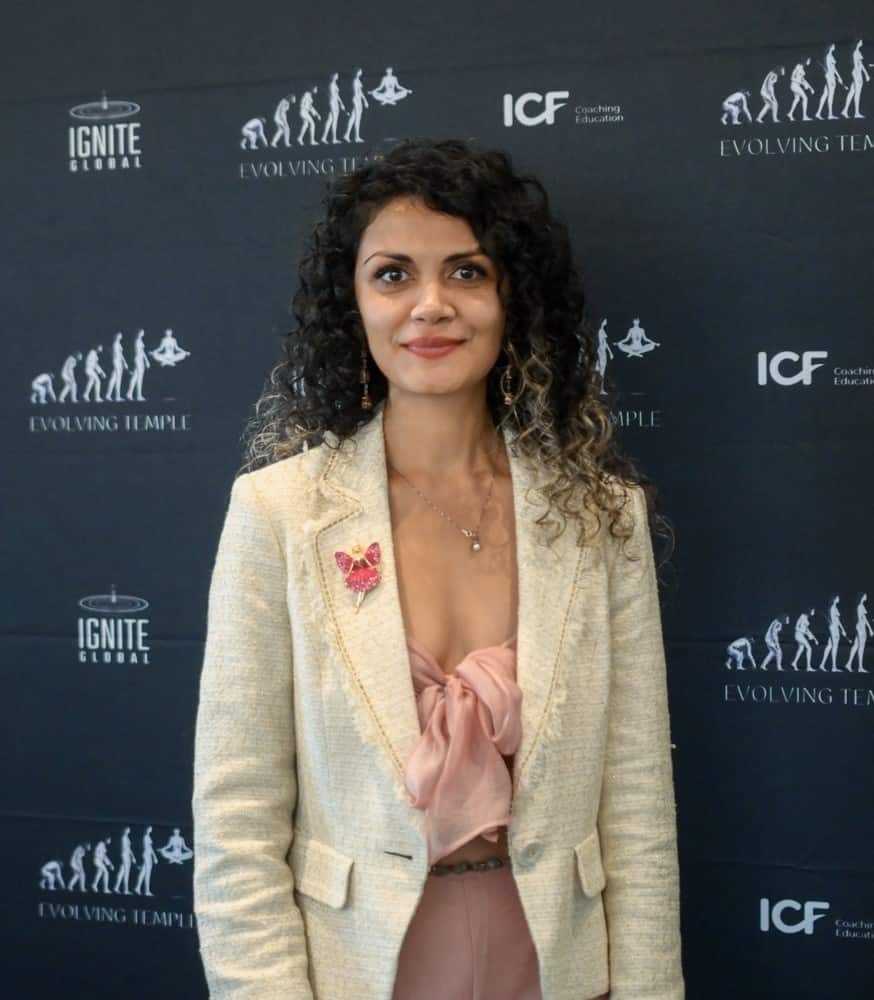 Lux Hettiyadura is a renowned Parenting and Relationship Specialist at Ignite Global, where she spearheads Child Development, Parenting, and Education Interventions. Holding the prestigious Professional Certified Coach (PCC) credential, she is recognized as an International Coaching Federation (ICF) Coach Educator and Mentor.
Her legacy is marked by the creation of the first-ever inaugural comprehensive Child/Adolescent Development and Parenting Coaching Certification, an achievement awarded by the world's most prestigious coaching authority, the ICF. 
Her formidable expertise blends Early Year Education, Maria Montessori's philosophy, Developmental and Behavioral Psychology, Coaching Science, and Relationship Psychology. This foundation enables her to advise on topics ranging from Early Childhood Development to Childhood Emotional Abuse and Neglect. Central to her philosophy is the belief that every adult carries with them the stories of their inner child, impacting their present and future. Dedicated to this belief, Lux has developed a unique approach to help clients understand their life stories and foster meaningful relationships.
Central to Lux's guiding philosophy is the profound belief that "Residing in every adult heart is an innocent child, whose unspoken stories have burgeoned into the roots of their core essence, eternally weaving echoes of yesterday into the voice of today and all our morrows.". With unwavering dedication to this principle, she has crafted a unique methodology that allows her clients to connect the dots of their life experiences, bridging gaps to create deeply fulfilling relationships.
Lux stands at the forefront of revolutionizing child development, parenting, and the education system, aiming to create a more compassionate and interconnected world. Beyond these domains, she specializes in enhancing romantic relationships, guiding her clients to foster deeper understanding, communicate effectively, embrace vulnerability, and flourish in their bonds. Her universally effective approach allows her to connect with a myriad of individuals, cementing her reputation as a relationship and human potential development luminary.
With over ten years of international experience, Lux boasts a diverse clientele comprising diplomats, healthcare experts, educators, and royalty. Beyond her professional accomplishments, she harbors a deep affection for animals and nature. Passionate about travel, Lux cherishes witnessing sunsets from various global locations.
Commence this Professional Journey; secure your seat for the next ICF Accredited Professional Coaching Mastery Certification in Child/Adolescent Development and Parenting cohort.
We look forward to welcoming you to a paradigm-shifting experience.
REQUEST FOR A STRATEGY CALL
If you would like to understand in depth or clarify your questions and align your unique requirements, request a complimentary strategy call.
If you would like to gain a feeling of our live classes. Register for a limited complimentary trial class here.
Important Note
Trial classes are applicable only while there are seats remaining for the 2023 cohort commencing on the 15th of October. In case the cohort is full, we will inform you via email and add you to a trial class for the cohort that will take place in 2024.