Redefine, Innovate and Pioneer the Future of Specialized Professional Coaching
Globally Accredited Professional Qualification
ADVANCED PRACTITIONER IN CHILD/ADOLESCENT DEVELOPMENT AND PARENTING CERTIFICATION
Embark on the next level of your coaching journey by becoming an internationally accredited Advanced Child-Adolescent Development and Parenting Coach Specialist
ICF Level Two Certification leading to the PCC Credential
Become a globally recognized Child/Adolescent Development and Parenting Coach Specialist to lead transformative paradigms in holistic child development, and pioneer the evolution of the Conscious Parenting and future of the Education System.
Secure your seat for the instructor-led virtual live classes only offered once a year.
The program commences on the 06th of October 2024 | Limited Seats
Secure your spot!
Limited seats remaining.
Schedule a call with the Lead Facilitator here.
One Certification leading to two ICF Credentials. Become a highly sought-after Group and Team Coach with PCC and ACTC Credentials!
If you are driven to further your expertise in navigating the intricate nuances of child and adolescent development and are passionate about supporting parents in mastering the challenges and joys of parenting and shaping the future of the education system, you've arrived at the perfect juncture for your advanced journey.
With the evolving intricacies in Child-Adolescent Development and Parenting Coaching, this specialization presents a profound avenue for impact that not only transforms families but also offers you deeper professional satisfaction and potential growth. At Ignite Global, we lead the way in advanced Child-Adolescent Development and Parenting Coaching education, positioning you to elevate your expertise and emerge as a top-tier specialist in the field.
The Advanced Certification in Professional Coaching, emphasizing Child-Adolescent Development and Parenting Coaching, offers an all-encompassing route to professional growth, fully endorsed by the International Coaching Federation (ICF – the benchmark for coaching excellence). This Level Two certification paves the way for you to delve deeper into coaching science, integrating best practices from child-adolescent development, family dynamics, and parenting knowledge, ensuring you fully embrace and project the Professional Coach Designation with the utmost expertise, self-assuredness and authenticity.
Starting with Level Two of the Child-Adolescent Development and Parenting Coaching (CADP) Certification, you're set on a path to becoming a proficient specialist in 12 months.
Additionally, you can attain the Level Two Certification in as little as 8 weeks. Upon obtaining your designation as an ICF Professional Certified Coach, you'll be fully equipped to launch your specialized coaching practice, confidently providing real-world CADP coaching services with both authenticity and expertise.
The instructor-led ICF Level One Certification spans 8 weeks of virtual live classes, giving you the opportunity to collaborate with professionals from around the globe in real-time. The prerequisite to join this program requires a minimum of 60 hours of Coach Specific Education, a minimum of 100 hours of delivery of coaching experience, and proficiency in the English Language.
And our Global Professional Network of seasoned professionals eagerly awaits to support you through your journey. To guide you toward success, we also include a comprehensive marketing and business development strategy at no extra charge.
PROGRAM DETAILS AT A GLANCE:
Designation: Professional Certified Coach in Child/Adolescent Development and Parenting
Certification: Professional Coaching Mastery Certification Encomappsing Child Adolescent Development and Parenting- Level Two
Commences: on October 6, 2024, from 7 pm to 11 pm (GMT +7) and is offered only once a year
Virtual Class Structure: Eight Interactive Sessions over 8 consecutive weeks or learn at your own pace through our E-learning platform.
Recognition: Fully Accredited by the International Coaching Federation
Designation Level: ICF Level Two Education for Professional Certified Coach Credential
Prerequisites: minimum of 60 hours of Coach Specific Education, a minimum of 100 hours of delivery of coaching experience, and proficiency in the English Language.
Certification Instruction Hours: 60 to 65 Hours of ICF Accredited Coach Education along with 30 hours of Mentoring over 6 months of professional development.
Education Pedagogy: Adult-centric Interactive Learning Methodology
Business Strategy: Marketing and Business Development Strategy included
Community Support: Join our Global network of thousands of professionals.
Why Choose Advanced Child Development & Parenting Coaching?
The advanced dimension of this coaching specialization equips you with the tools and methodologies to tackle intricate developmental challenges, offering solutions beyond foundational coaching strategies.
Our Level Two program is perfect for:
Certified Coaches: Coaches who've completed Level One and wish to dive deep into specialized skills and techniques.

Seasoned Professionals: Those with substantial coaching experience aiming to integrate advanced developmental methodologies into their portfolio.

Industry Pioneers: Seasoned child, adolescent, and parenting development professionals desiring to augment their toolkits with ICF's advanced coaching techniques.

Become an Advanced Pro with Ignite Global: Ignite Global remains at the forefront of coaching innovation. By enrolling in Level Two, you can access meticulously crafted content that reflects the latest advances in child and adolescent development.
Our comprehensive certification ensures you are equipped with the knowledge, strategies, and real-world applications to effectively coach children, adolescents, and parents at an advanced level.
WE ARE IGNITE GLOBAL 360​
Your one-stop-service for ICF-accredited Coach Education and Coach Specific Professional Development
Ignite Global is a global coach-specific education provider operating in five continents and is fully accredited by the ICF. We provide comprehensive coaching education globally, both in-person and virtually; our clients range from Fortune 500 Companies, Royals, celebrities, leaders, educators, and professionals to students.
Ignite Global offers top-tier Professional Coaching and Leadership Development solutions and is committed to holistic development, aiming to create lasting and sustainable transformation for both individuals and organizations.
Our services include ICF-accredited Coaching Certifications for Coaching Individuals, Groups and Teams, and Child/Adolescent Development and Parenting, Healing and Expansion of Consciousness, Creating Coaching Culture for organizational success, addressing specific developmental needs, and crafting tailor-made Leadership Solutions.
MAKE AN INFORMED DECISION AND GET TO KNOW MORE
Fernando has been a Brilliant Trainer, Mentor and Coach. His trainings have been Super Organzied, Structured, Time managed with the reading material, pre and post readings , recordings etc to be done. He creates great energy , active participation, fun into a very enjoyable , informative sessions .The trainings being so interactive and engaging, never realised hpw 4 hrs went by at each class. Together with Lux and their very compassionate heart, that they put into every participant, you feel special , involved and supported both for training itself and ones future scope and growth. Will definitely be going back to Ignite Global, to further my journey on coaching path and empowering myself and others. Thank You Fernando for the Great work you do.
I recently completed the Ignite Global PCMC online course with lead coach instructor Fernando and his very capable team of mentor coaches. In researching online coach training programs suitable for an ICF PCC accreditation, there were only a few that were highly rated, affordable, and flexible enough to meet my needs. Coach Fernando is a highly passionate, caring, and giving coach. He is extremely knowledgeable and presents even the driest topics (ex: ICF code of ethics) in a creative and engaging manner. I am very much looking forward to the follow-on Ignite Global mentor coaching sessions as I continue to pursue my PCC credential.
I had the privilege of joining the Ignite Global community through the Professional Coaching Mastery Certification for Groups and Teams. It is difficult to express with simple words how beneficial and life-changing that experience was. Deep content, thoroughness, structure, fun and so much more! Coach Fernando is an extraordinary human being and an amazing teacher, driven by a passion for people and his calling, with endless compassion and humility. I highly recommend training with Ignite Global to anyone wanting to start a career in coaching, or looking for their next certification/accreditation. Thank you from the bottom of my heart for this mind-blowing journey!
I am so grateful for this amazing coaching training. I learned so much about myself and I discovered my passion for coaching. I truly enjoyed every single session with Fernando and the international participants. Fernando is such a warm-hearted and fun person and he shared so many interesting personal stories about his challenges on his coaching journey. I am so grateful I had the chance to get to know him. He became a great mentor for me. I can highly recommend this coaching training and I am so happy to be part of the ignite global family. Thank you so much Fernando. Keep up this great work.
I need to thank Coach Fernando and Ignite Global for the most amazing journey I have experienced so far in all my trainings done. You guys take things to another level of integrity that blew me away. The learnings were perfectly understandable and clear. Everything now days is all business (which is great) but you guys created a family, engagement, relationships and full follow through. I have learn a tremendous amount during my Team/Groups Coaching Coarse and highly recommend the programmes. Best Experience Ever! Thank you!
I attended the Professional Coaching Mastery Certification for Groups & Teams at Ignite Global and it has been one of the most fulfilling and rewarding experiences of my life thus far. Coach Fernando went over and beyond the call of duty to ensure that each member of the Cohort went away with a clear understanding of Group & Team coaching, equipped with relevant tools and also assisted in creating a clear working plan on starting off ones own Group & Team coaching Business. I strongly reccomend Ignite Global to anyone who is interested in starting off a coaching career in a warm and friendly but, equally professional environment.
Meet Your Lead Facilitator
Lux Hettiyadura, PCC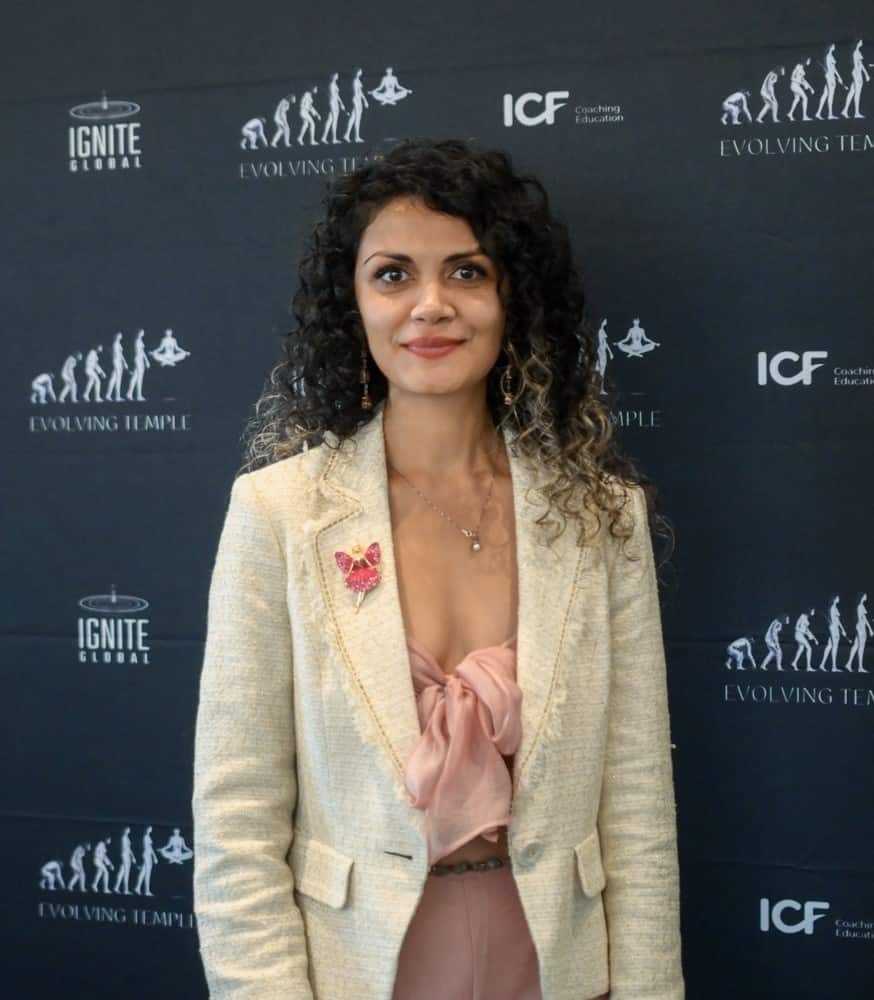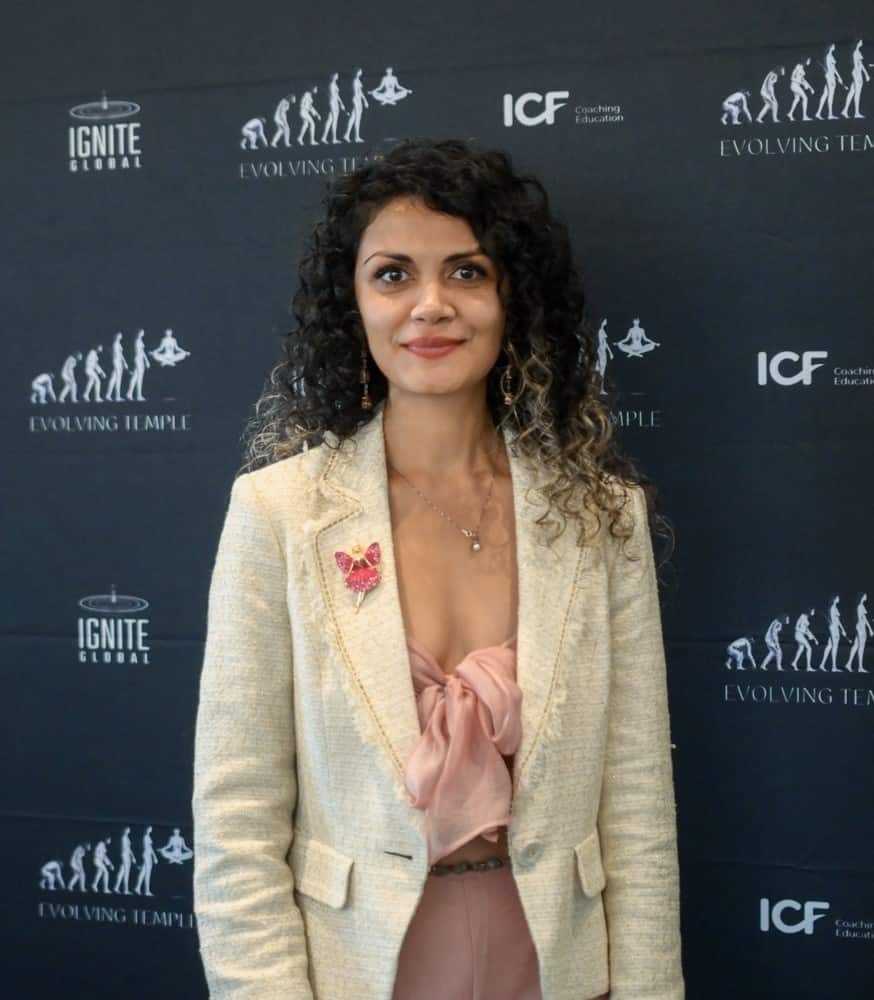 Lux Hettiyadura is a Parenting and Relationship Specialist and passionately leads the Child Development, Parenting, and Education Interventions at Ignite Global. Bearing the Professional Certified Coach (PCC) credential, Lux embodies coaching excellence as an International Coaching Federation (ICF) Coach Educator and Mentor.
Her legacy is marked by the creation of the first-ever inaugural comprehensive Child/Adolescent Development and Parenting Coaching Certification, an achievement awarded by the world's most prestigious coaching authority, the ICF.
Her formidable expertise is deeply rooted in a comprehensive educational foundation that seamlessly weaves together the threads of Early Years Education, the profound philosophy of Maria Montessori, the intricate realms of Developmental and Behavioral Psychology, the nuanced art of Coaching Science, and the intricate web of Relationship Psychology. This diverse knowledge base empowers her to offer guidance and support across an extensive spectrum of areas, including Early Childhood Development, Family and Parenting Dynamics, Romantic and Intimate Relationships, and the sensitive domains of Childhood Emotional Abuse and Neglect.
Central to Lux's guiding philosophy is the profound belief that "Residing in every adult heart is an innocent child, whose unspoken stories have burgeoned into the roots of their core essence, eternally weaving echoes of yesterday into the voice of today and all our morrows.". With unwavering dedication to this principle, she has crafted a unique methodology that allows her clients to connect the dots of their life experiences, bridging gaps to create deeply fulfilling relationships.
Lux is a trailblazer in her mission to foster transformative change in the field of child development. She is committed to reshaping how we nurture the generations to come, revolutionizing parenting and family dynamics and the future of our education system, and cultivating a more empathetic and interconnected world.
In the realm of romantic relationships, Lux helps her clients open doors to heightened mutual understanding, nurturing healthier emotional and physical connections, facilitating effective communication of needs, gracefully navigating vulnerability, and ultimately thriving in fulfilling relationships.
Her ability to connect with individuals from various backgrounds and professions speaks to her approach's universal appeal and effectiveness, underlining her status as a true luminary in relationship transformation and human potential development.
With over a decade of global involvement, Lux has built an impressive and diverse clientele that includes diplomats, esteemed healthcare professionals, dedicated educators, and members of royalty.
Lux loves animals and being in nature, and she enjoys traveling to see the sunset from different parts of the world.
Meet your Team Coach Supervisor for ACTC Benita Stafford Smith MCC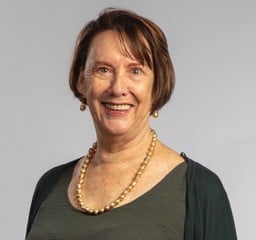 Benita Stafford-Smith is an ICF Master Certified Coach, an accredited Coach Supervisor, a certified Systemic Team Coach,  EMCC EIA, Individual Contributor, Coaching and EMCC ESIA  Individual Contributor, Supervision, and a certified Culture Coach. Overall, Benita has proudly coached over 6,000 hours with hundreds of clients spread across three continents.  She has been providing Supervision to individual and team coaches since 2016, often virtually and through a translator. 
Currently, Benita manages the coaching practice for an HR Consulting, where leading organizations and their executive teams trust Benita's expertise to enable them to get clarity on the results they want to achieve and how to accomplish them. Benita and her team of coaches are helping organizations to create coaching cultures and experience the benefits of putting people at the centre of their strategy and performance.
Benita is the author of two published books, co-author of another two, a frequent blogger, and has articles published in traditional media outlets.
"Know all the theories, master all the techniques, but as you touch a human soul be just another human soul".    Carl Jung
Commence this Professional Journey; secure your seat for the next ICF Accredited Professional Advanced Mastery Certification in Child/Adolescent Development and Parenting cohort commencing on the 6th of October 2024.
We look forward to welcoming you to a paradigm-shifting experience. Note that we only offer this certification once a year.
SEEK ASSISTANCE TO STRATEGIZE YOUR PROFESSIONAL DEVELOPMENT​​
If you would like to understand in depth or clarify your questions and align your unique requirements, request a complimentary strategy call.
Important Note
Important Note: Trial classes are applicable only while there are seats remaining for the 2023 cohort commencing on the 31 October. In case the cohort is full, we will inform you via email and add you to a trial class for the cohort that will take place in 2024.
If you need further assistance, reach out to Leah from our team at [email protected].
Thank you for your continued trust in Ignite Global. We look forward to accompanying you on your journey to becoming a highly sought-after coach.