Redefine, Innovate and Pioneer the Future of Specialized Professional Coaching
Globally Accredited Professional Qualification
GROUP & TEAM COACHING
MASTERY CERTIFICATION
Strategic & Comprehensive Organizational Transformation
ICF Level Two Certification Encompassing Both PCC and ACTC Credentials
ICF Level Two Certification Encompassing Both PCC and ACTC Credentials
ICF Level Two Certification Encompassing Both PCC and ACTC Credentials
Elevate your Leadership Potential to excellence and pioneer a profession of impact and influence as an Internationally Recognized Group & Team Coach today.
Reserve your place for our exclusive instructor-led virtual live classes, available just once a year.
Unique Highlight: This program includes a practicum with a real-world client provided to you by Ignite Global and all support for the execution of the Group or Team Coaching Engagement from A to Z.
The October 2023 Cohort is now FULL | Register for the November 2023 Cohort
One Certification leading to two ICF Credentials. Become a highly sought-after Group and Team Coach with PCC and ACTC Credentials!
Do you aspire to empower leaders, teams and achieve impactful results in organizations, specializing as a Team Coach?
Are you passionate in elevating your Leadership Essence to excellence?
Or passionate in offering Signature Group Coaching Programs to transform individuals and communities?
Then our ICF Accredited Professional Advance Mastery Certification for Coaching Groups and Teams will certainly boost your professional reputation enabling you to thrive in the industry.
Throughout corporate journeys, employees, leaders, and teams encounter unique challenges that require specialized guidance and strategic thinking. Many leaders and teams are well equipped with technical skills yet lack a great deal of self-awareness, modern leadership dynamics, social emotional mastery, psychology, and neuroscience of leading individuals, teams, and organizations.
Team coaching is curated to elevate the collaboration, communication, and leadership within teams and organizations enabling Organizational Transformation.
With the latest insights from Business Strategy, Organizational Psychology, Conflict Resolution and the advancements in Coaching Science, Group and Team Coaching stands out as a distinctive profession that offers both professional satisfaction and lucrative professional opportunities.
This qualification includes an intensive professional development track, fully accredited by the International Coaching Federation – the Golden Standard for Coaching Excellence.
With one certification, you have the opportunity to gain two Credentials. 
The practical mastery of Group & Team Coaching, gearing you towards the ICF's Advance Certification in Team Coaching (ACTC).

 Professional Certified Coach (PCC) Credential, enabling you to truly step into a powerful role in Organizational Transformation with confidence and credibility.
The live component of this instructor-led ICF Level Two Certification spans through 8 weeks of virtual highly engaging Zoom classes, fostering collaboration with global professionals in real-time. We assure that you will start experiencing hands-on Group & Team Coaching from the first hour of the live classes, inviting you to a truly collaborative practical experience.
With or without prior knowledge in Business Strategy or Organizational Psychology you are welcome to the program; a passion for leadership development will enable you to thrive. We're here to guide you through every step of mastering Group & Team Coaching.
If you're new to this domain, rest assured. Our Global Professional Network of seasoned professionals is ready to welcome and support you through your journey.
Your success is our priority. Thus, we incorporate a comprehensive marketing and business development strategy, free of charge enabling you to create a thriving practice.
PROGRAM DETAILS AT A GLANCE:
Designation: Advanced Practitioner in Group & Team Coaching
Certification: ICF Accredited Professional Advanced Mastery Certification for Coaching Groups and Teams which includes 65 ACSTH.  We are able to update your ACSTH or CCE Certifications and incorporate it to 125 hours as Level 2 Certification.
Begins: November 28, 2023, from 7 pm to 11 pm (GMT +7) and offered exclusively once a year.
Virtual Class Structure: Eight engaging live sessions over 8 consecutive weeks or choose our flexible E-learning platform and access.
Real-world Coaching Practicum: Ignite-lead marketing and business development campaign to contracting and execution of a Group or Team Coaching comprehensive A to Z through a step by step process.
Recognition: Fully Accredited by the International Coaching Federation (ICF)
Designation Level: ICF Level Two Education for Professional Certified Coach (PCC) Credential and Advanced Certification in Team Coaching (ACTC) Credential.
Prerequisites: Minimum of 60 hours of Coach Specific Education, minimum of 100 hours of delivery of coaching experience and proficiency in English Language required.
Or you are welcome to begin the qualification at Level One.
Certification Hours: 65 Hours of ICF Accredited Coach Education plus 30 hours of Mentoring across 6 months.
Supervision requirement for ACTC: Supervision hour requirement is available by request and delivered by an Accredited Supervisor who is also an experienced MCC.
Learning Approach: Adult-centric Interactive Methodology
Business Strategy: Inclusive of Marketing and Business Development Strategy
Community Engagement: Join our Global network of thousands of professionals.
What is the importance of holding both ICF's PCC Credential and ACTC certification as a Professional Group & Team Coach?​
In today's fast-evolving landscape, the demand for adept coaches with a deep understanding of organizational development, conflict resolution, change management, and team dynamics has never been higher. Businesses, government entities, and non-profit organizations are actively seeking coaches who can provide robust guidance in these areas.
By mastering the art of Group & Team Coaching and acquiring the dual credential, you not only set yourself apart from the others but also position yourself as a trusted expert capable of delivering unparalleled value to your clients.
Intend to expand expertise in Executive/ Leadership coaching further and work with groups and teams in organizational or community context.

Are a coach looking to smoothly transition into the organizational development arena. 

Are a leader who is passionate in gaining the masterful artistry in inspiring teams and transforming organizations.

Are a Life Enhancement Coach looking to create Signature Group Coaching Offerings.
This certification is suitable for you if you;
Intend to expand expertise in Executive/ Leadership coaching further and work with groups and teams in organizational or community contexts.

Are a coach looking to smoothly transition into the organizational development arena. 

Are a leader who is passionate about gaining masterful artistry in inspiring teams and transforming organizations.

Are a Life Enhancement Coach looking to create Signature Group Coaching Offerings.
WE ARE IGNITE GLOBAL 360​
Your one-stop-service for ICF-accredited Coach Education and Coach Specific Professional Development
Ignite Global is a global coach-specific education provider operating in five continents and is fully accredited by the ICF. We provide comprehensive coaching education globally, both in-person and virtually; our clients range from Fortune 500 Companies, Royals, celebrities, leaders, educators, and professionals to students.
Ignite Global offers top-tier Professional Coaching and Leadership Development solutions and is committed to holistic development, aiming to create lasting and sustainable transformation for both individuals and organizations.
Our services include ICF-accredited Coaching Certifications for Coaching Individuals, Groups and Teams, and Child/Adolescent Development and Parenting, Healing and Expansion of Consciousness, Creating Coaching Culture for organizational success, addressing specific developmental needs, and crafting tailor-made Leadership Solutions.
MAKE AN INFORMED DECISION AND GET TO KNOW MORE
Fernando has been a Brilliant Trainer, Mentor and Coach. His trainings have been Super Organzied, Structured, Time managed with the reading material, pre and post readings , recordings etc to be done. He creates great energy , active participation, fun into a very enjoyable , informative sessions .The trainings being so interactive and engaging, never realised hpw 4 hrs went by at each class. Together with Lux and their very compassionate heart, that they put into every participant, you feel special , involved and supported both for training itself and ones future scope and growth. Will definitely be going back to Ignite Global, to further my journey on coaching path and empowering myself and others. Thank You Fernando for the Great work you do.
I recently completed the Ignite Global PCMC online course with lead coach instructor Fernando and his very capable team of mentor coaches. In researching online coach training programs suitable for an ICF PCC accreditation, there were only a few that were highly rated, affordable, and flexible enough to meet my needs. Coach Fernando is a highly passionate, caring, and giving coach. He is extremely knowledgeable and presents even the driest topics (ex: ICF code of ethics) in a creative and engaging manner. I am very much looking forward to the follow-on Ignite Global mentor coaching sessions as I continue to pursue my PCC credential.
I had the privilege of joining the Ignite Global community through the Professional Coaching Mastery Certification for Groups and Teams. It is difficult to express with simple words how beneficial and life-changing that experience was. Deep content, thoroughness, structure, fun and so much more! Coach Fernando is an extraordinary human being and an amazing teacher, driven by a passion for people and his calling, with endless compassion and humility. I highly recommend training with Ignite Global to anyone wanting to start a career in coaching, or looking for their next certification/accreditation. Thank you from the bottom of my heart for this mind-blowing journey!
I am so grateful for this amazing coaching training. I learned so much about myself and I discovered my passion for coaching. I truly enjoyed every single session with Fernando and the international participants. Fernando is such a warm-hearted and fun person and he shared so many interesting personal stories about his challenges on his coaching journey. I am so grateful I had the chance to get to know him. He became a great mentor for me. I can highly recommend this coaching training and I am so happy to be part of the ignite global family. Thank you so much Fernando. Keep up this great work.
I need to thank Coach Fernando and Ignite Global for the most amazing journey I have experienced so far in all my trainings done. You guys take things to another level of integrity that blew me away. The learnings were perfectly understandable and clear. Everything now days is all business (which is great) but you guys created a family, engagement, relationships and full follow through. I have learn a tremendous amount during my Team/Groups Coaching Coarse and highly recommend the programmes. Best Experience Ever! Thank you!
I attended the Professional Coaching Mastery Certification for Groups & Teams at Ignite Global and it has been one of the most fulfilling and rewarding experiences of my life thus far. Coach Fernando went over and beyond the call of duty to ensure that each member of the Cohort went away with a clear understanding of Group & Team coaching, equipped with relevant tools and also assisted in creating a clear working plan on starting off ones own Group & Team coaching Business. I strongly reccomend Ignite Global to anyone who is interested in starting off a coaching career in a warm and friendly but, equally professional environment.
My Professional Development journey with Ignite Global was a very informative, exciting, interesting, educative, refreshing, and inspiring journey. It also provided a platform for networking. I always looked forward to attending all sessions.
Fernando possesses extensive knowledge about ICF credentialing requirements and various other aspects that have proven beneficial not only for meeting ICF coaching standards but also for my personal growth and development. Beyond his expertise, he is exceptionally nice and helpful. I eagerly anticipate continuing to work with him! My experience with Ignite Global has been characterized by efficient management and excellent organization, leveraging technology effectively, all at an affordable cost. I highly recommend Ignite Global! The process is remarkably organized, utilizes convenient technology, and is a pleasure to engage with.
Meet Your Lead Facilitator
Fernando Hettiyadura, MCC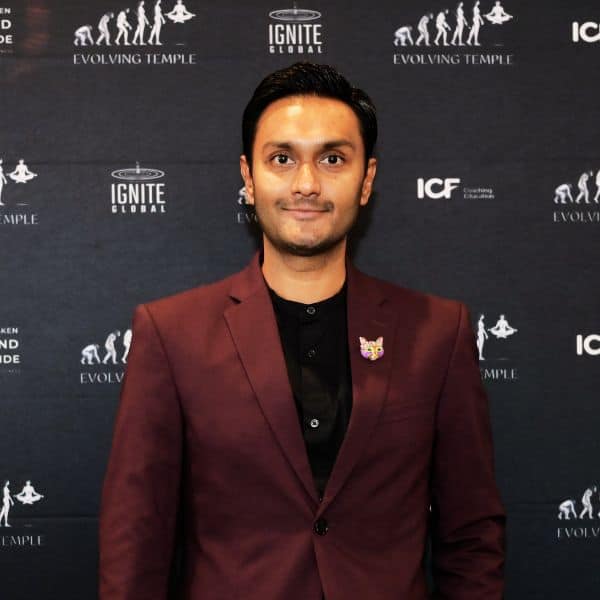 Fernando Hettiyadura is the founder of Ignite Global, Evolving Temple, and Awaken Mind Guide, an ecosystem of organizations dedicated to harnessing the potential of the human mind for creating healing, life enhancement, and spiritual development.
As the founder and the ICF Program Director at Ignite Global 360, Fernando provides leadership to a comprehensive ecosystem of ICF-Accredited Specialized Professional Development Programs, guiding newcomers to seasoned professional coaches through mastery and beyond. Ignite Global offers comprehensive Coach Specific Education encompassing ICF Levels One, Two, and Three, aligned with the ICF credentials ACC, PCC, MCC, and ACTC.
All Ignite Global professional development paths lead to the Senior Practitioner designation, with a range of specializations, including Generalist Coach, Executive & Leadership Coach, Group & Team Coach, and Coach of Modern Spirituality. Leading in foresight and innovation, Fernando introduced two distinct ICF Accredited Professional Coaching Qualifications: the Trauma-Informed Psychedelic Integration Coach Certification and the Child/Adolescent Development & Parenting Coaching Certification, enriching the spectrum of specialized coaching.
Fernando developed the ICF-Accredited Group & Team Coaching Mastery Certification four years before the ICF released the official Team Coaching Competencies. With his extensive experience as a Team Coach, he assists organizations in forming high-performing leadership teams, team conflict resolution, and fostering a coaching culture.
Fernando sees himself as an empathetic catalyst for the growth of professionals and organizations. All his learning and development interventions are founded on the belief that every individual possesses infinite innate wisdom to foster a thriving and fulfilling personal and professional life. Boasting 18 years of experience and over 4,000 hours of documented coaching and therapy, Fernando caters to a diverse and global clientele. This includes students, professionals, leaders, influencers from all backgrounds, and organizations driven by transformation.
Beyond his professional endeavors, Fernando cherishes moments of meditation, revels in nature, and is an avid salsa dancer.
Meet your Team Coach Supervisor for ACTC Benita Stafford Smith MCC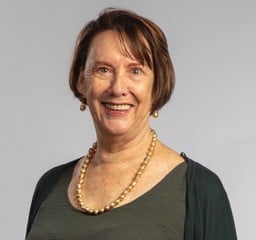 Benita Stafford-Smith is an ICF Master Certified Coach, an accredited Coach Supervisor, a certified Systemic Team Coach,  EMCC EIA, Individual Contributor, Coaching and EMCC ESIA  Individual Contributor, Supervision, and a certified Culture Coach. Overall, Benita has proudly coached over 6,000 hours with hundreds of clients spread across three continents.  She has been providing Supervision to individual and team coaches since 2016, often virtually and through a translator. 
Currently, Benita manages the coaching practice for an HR Consulting, where leading organizations and their executive teams trust Benita's expertise to enable them to get clarity on the results they want to achieve and how to accomplish them. Benita and her team of coaches are helping organizations to create coaching cultures and experience the benefits of putting people at the centre of their strategy and performance.
Benita is the author of two published books, co-author of another two, a frequent blogger, and has articles published in traditional media outlets.
"Know all the theories, master all the techniques, but as you touch a human soul be just another human soul".    Carl Jung
Commence this Professional Journey; secure your seat for the next ICF Accredited Professional Advanced Mastery Certification for Coaching Groups & Teams cohort commencing on the 28th of November now, as only a few seats are available.
We look forward to welcoming you to a paradigm-shifting experience. Note that we only offer this certification once a year.
As you commence this professional qualification, align your unique requirements by requesting a complimentary strategy call.
Note: Calendar time is displayed in your local time zone. (No time zone conversion is necessary)
Important Note
Important Note: Trial classes are applicable only while there are seats remaining for the 2023 cohort commencing on the 31 October. In case the cohort is full, we will inform you via email and add you to a trial class for the cohort that will take place in 2024.
If you need further assistance, reach out to Leah from our team at [email protected].
Thank you for your continued trust in Ignite Global. We look forward to accompanying you on your journey to becoming a highly sought-after coach.